Join us on July 5th & 6th 2017
So far we have confirmation from 10 of our suppliers for demonstrations on the 5th an 6th July 2017 for our 10th birthday celebration!
We will have showcases of some of the latest drain cleaning technology, tools and equipment.
How to find us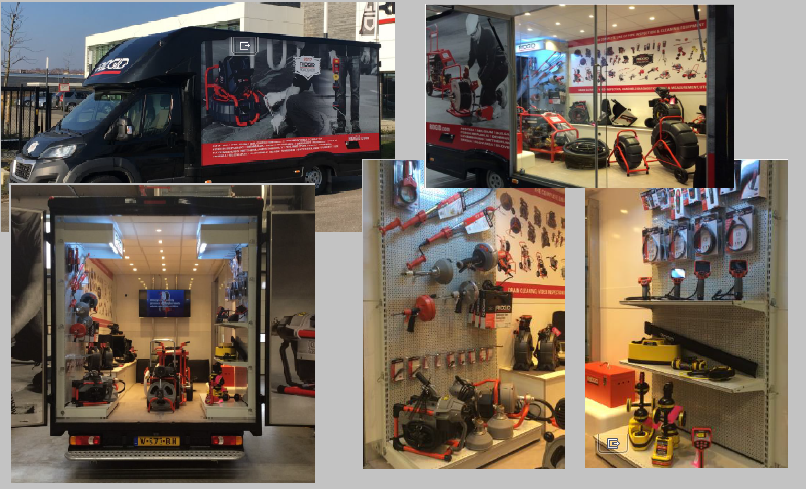 Ridgid Demo Van will be on site on both days full of the latest technology and tools including cameras, water jetters, hand tools and location and diagnostic tools.
RSM Lining will have demos throughout the day of their Sluice 300 liner inversion system.
View the fantastic technology available from IBAK with the BK 3.5.2 control system, KT 180 portable cable drum, T66 Tractor camera, Orion 2.9 Camera and the Minilite 2 pushrod system.
See the Jetchem Van Pack 50 in action. This Van Pack is 3600psi @ 14gpm
With 80 gallon water storage tank and hydraulic hose reel, easily accessible controls and fill points.
These units are so compact they can be fitted into small service vans, ideal for inner city use.
See the IMS Robotics MICRO premium and the DRIVE Cutting Robot in action here at OC Mechanical Services open days. 
Also on both days you can see the IMS Robotics new MIDI Cutter demo model which is not available until 2018. See it here first!
Have a look at the large selection of jetting nozzles available from our German Supplier USB Dusen. We will have ongoing displays Wednesday and Thursday of the nozzles at work through clear piping so you can see every detail. 
This TBM Sludge dehydrating unit had just arrived from our supplier Rivard in France to be shown at our open days next Wednesday 5th and Thursday 6th July here in OC Mechanical Services. Make sure to call in for a look!